The fall season is a beautiful time of year in Norway. The rush of the summer months has subsided and the beautiful nature that Norway is famous for exchanges its lush green vegetation for hues of amber, red, and brown. The days are a mix of bright-blue skies, crisp, cool air, mist, fog, and rain. Norway offers many ways to celebrate and enjoy the shift in seasons. We've put together a list of the top 10 ways to experience fall like a Norwegian.
1. Take a hike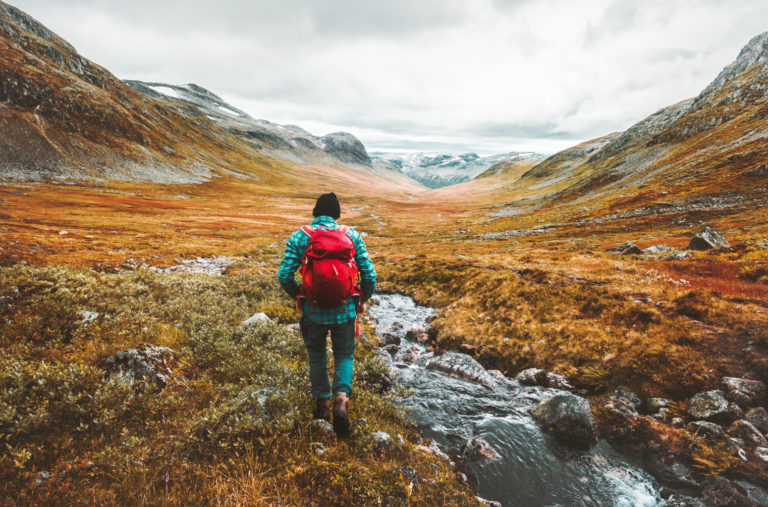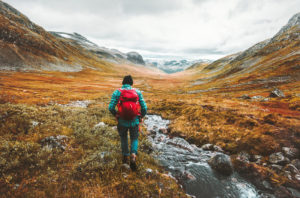 We would be remiss if we didn't start our list off with Norway's favorite pastime, hiking! Hiking in the fall here is simply wonderful. With cooler temperatures the vegetation takes on the varied colors of an artist's palette. The trails are much quieter during this period, especially compared to the summer months when tourists flock to some of the more iconic hiking spots. Since hiking in Norway is a beloved hobby, it has an excellent infrastructure. The country houses an extensive network of well-marked trails, color-coded for difficulty, and numerous modes of public transportation to get you to the trailhead. Check local weather forecasts before heading out as weather can quickly change. Be sure to wish others you greet on trail a "god tur" (good trip) a common greeting whenever people head out on a hike.
2. Stay in a cabin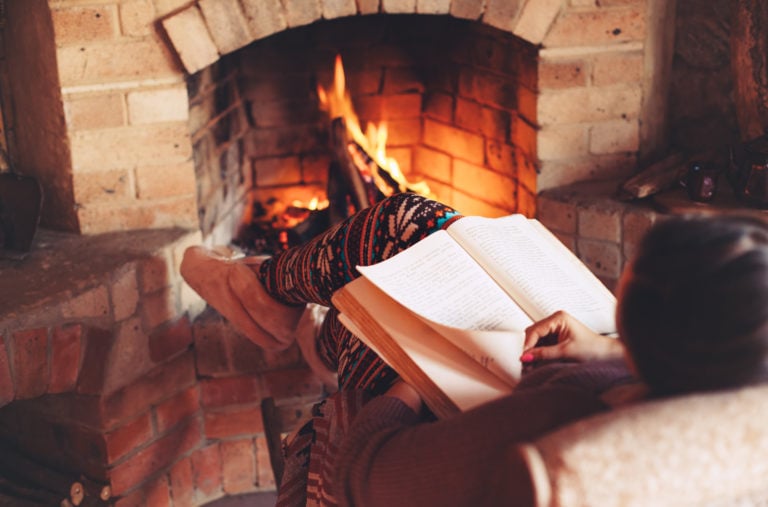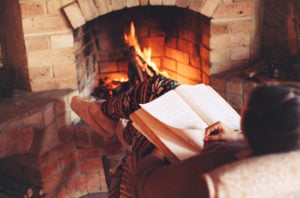 Hytte culture is a way of life here in Norway. Throughout the year many Norwegians head to their hytte (cabin) on the weekends to enjoy nature. And the fall is no different.  As the days grow shorter and the nights darker, it is the perfect time to cozy up in a mountain cabin. There are plenty of cabins available to rent, so you don't have to be a local to live like one. Then spend your time hiking, reading, and relaxing with loved ones in the beautiful Norwegian wilderness.
3. Sweat it out in a sauna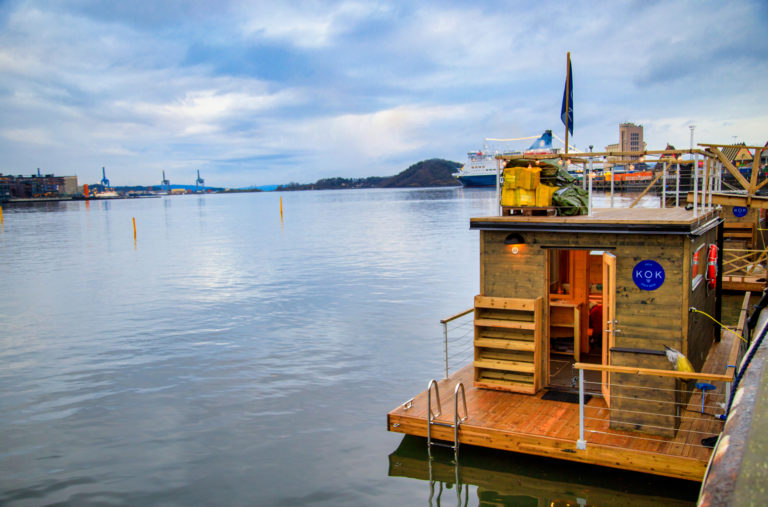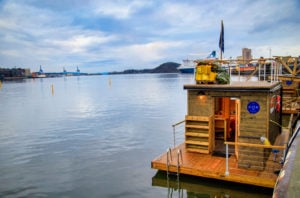 Next on our list is an integral part of Scandinavian culture, the sauna. As a tourist, don't fret they're not something that are just found in private homes or cabins. They're also woven throughout the country's beautiful landscape. You can find saunas virtually anywhere, from floating on a fjord to nestled in the woods and many of them are open to the public and available to rent. Sweating it out in a sauna, followed by a cold dip into the ocean, is the perfect Nordic experience in the fall.
4. Ride the rails on Norway's trains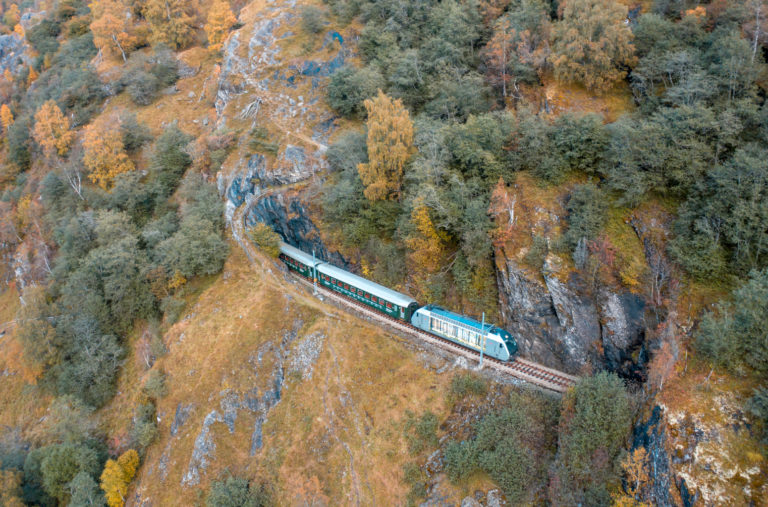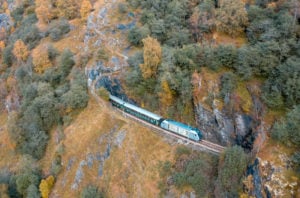 Some of the most beautiful train rides in the world are in Norway and fall is the perfect time to embark on one of these journeys. If you're looking for the iconic picturesque Norwegian landscape experience, then you can't go wrong with the Flåm train. While if you're a fan of Harry Potter you'll want to take a ride on the Rauma line where snowy scenes were filmed in Harry Potter and the Half-Blood Prince. This line has also been named by the Lonely Planet as Europe's most beautiful railway journey. There are many railways in Norway that will take you through the country's varied landscapes.
You can read about our favorites in a previous blog: https://www.norwayexcursions.com/en/blog/the-5-best-train-journeys-in-norway/
For more on the Rauma line in Harry Potter: https://www.norwayexcursions.com/en/blog/hollywood-films-norway/
5. Forage for mushrooms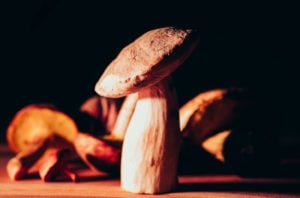 It's mushroom season! A favorite thing to do in the fall in Norway is forage for mushrooms. Many Norwegians spend their free time tramping through the forests in search of the bounty of fungi to be found. Make sure you know what you're doing so that you don't mistake a poisonous variety for an edible one. There are many clubs and groups that offer hikes where they teach you what varieties are safe and what to be cautious of. You can also bring your findings to local experts to inspect before you eat them.
6. Sample seasonal cuisine
What better way to experience fall like a Norwegian than to sample traditional seasonal cuisine. Fall menus often include the mushrooms that've just been foraged from the woods, berries, and root vegetables. It's also a popular time to enjoy the traditionally autumn dish known as fårikål. Fårikål is a traditional lamb and cabbage stew. Meatballs with cooked potatoes and carrots, and of course all kinds of fresh fish are also popular staples. Some additional foods that might surprise you but are a huge part of Norwegian food culture are the frozen pizza and the taco. Norwegian brand "Grandiosa" was the first frozen pizza ever produced in Norway and is the most popular. Norway's 5.3 million inhabitants consume a whopping 47 million frozen pizzas a year. And Fridays have been dubbed "tacofredag" or Taco Friday since the introduction of tacos to Norway in the 90s as a fun and social way to eat. In Norway, the tacos are usually presented as a taco bar where everyone can assemble their own and the kids can get involved. Now that your bellies are full, let's hit the road.
7. Act like a tourist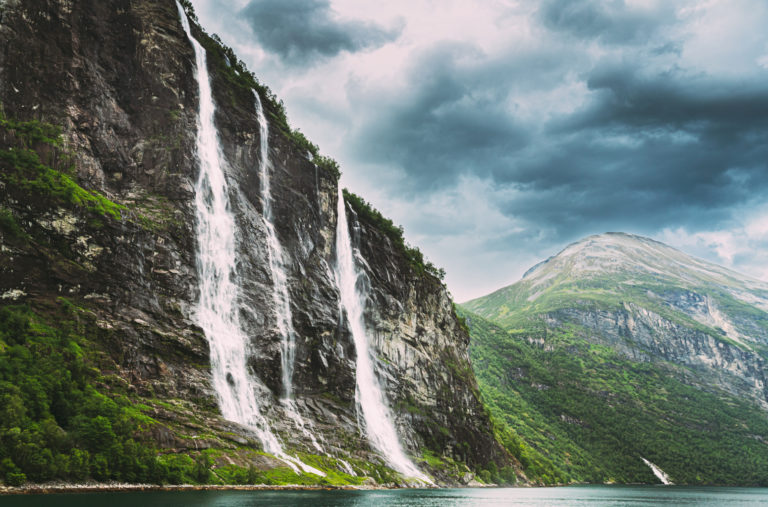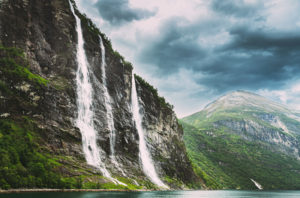 Fall is the time to take advantage of the lack of tourists and enjoy some of the hot spots that make Norway famous. In the summer months, the popular tourist spots can be overrun with crowds, motorhomes, cruise ships, and tour busses. While we enjoy being around groups of like-minded travelers, Norwegians tend to prefer small groups and solitude. This makes fall the perfect time to take that hike to Trolltunga or cruise up the Geirangerfjord.
8. Explore the museums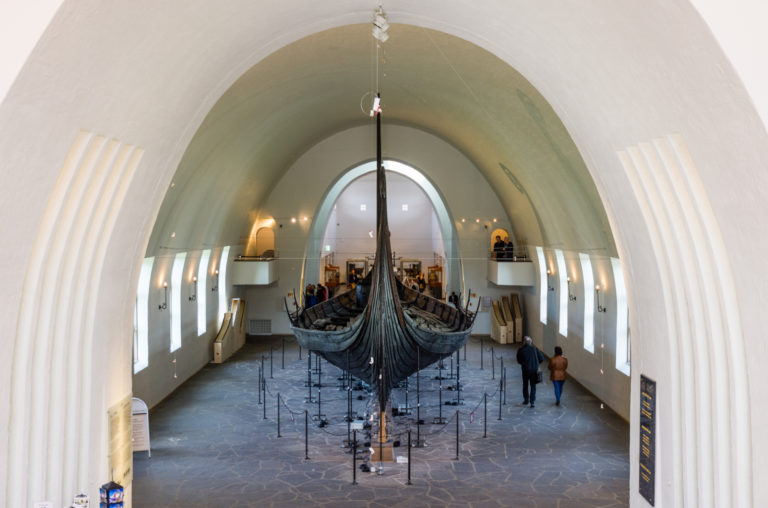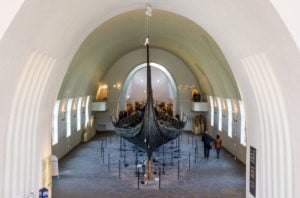 If the fall weather gets a bit too wet or cold for your liking, head to the country's many interesting museums and galleries. There are museums for virtually any interest: Vikings, art, music, roads, petroleum, architecture, and early explorers. We can't think of a cozier activity for a fall day than exploring relics of the past inside one of the beautiful museums. Be sure to grab some coffee from the museum café and peruse the museum gift shop as well and you've got the makings of a perfect fall activity.
9. Chase the Northern Lights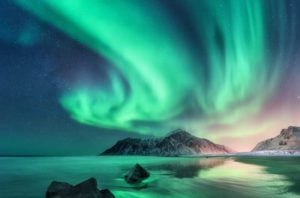 Next on our list has to be the ethereal Northern Lights. Fall brings shorter days, darker nights, and clear autumn skies, making it the ideal time to chase the Aurora Borealis. Your best bet on seeing this elusive beauty is to head to the north of Norway. On the plus side, it definitely won't be as cold as it is during the winter months. Regardless of if you get a chance to see the Northern Lights or not, the north of the country is extremely beautiful with lots to explore. Sounds like a win-win situation to us!
10. Get koselig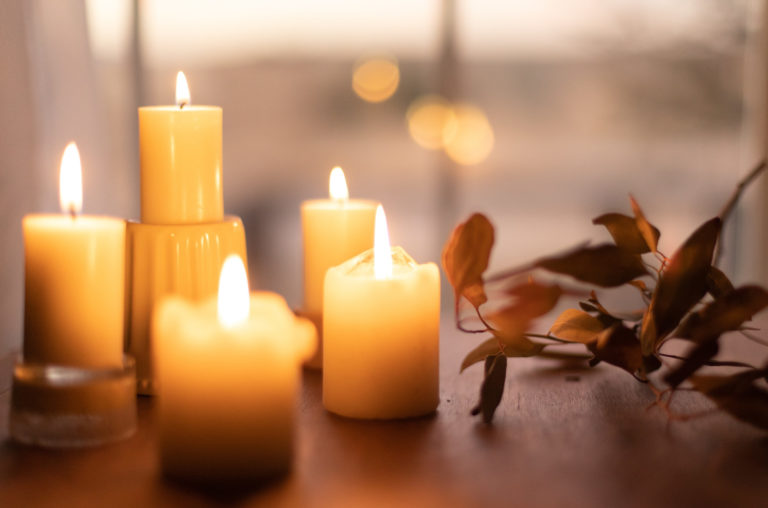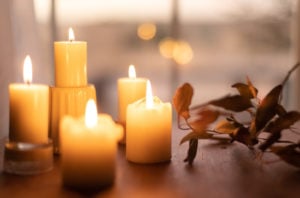 Last but not least, the ultimate way to enjoy the Fall in true Norwegian style is to get koselig. Koselig is often translated as "cozy", but it's more than that. Koselig is a feeling. A feeling of coziness, warmth, intimacy, happiness, and being content. To achieve this feeling in the darker months, sit by a fire with your loved ones, enjoy a warm beverage, simple hearty food, light candles and enjoy the koselig days of fall.