Norway is a top destination for nature lovers. The country is renowned for its natural beauty and unique natural phenomena. We've put together the quick list of must-see natural attractions when planning your trip to Norway.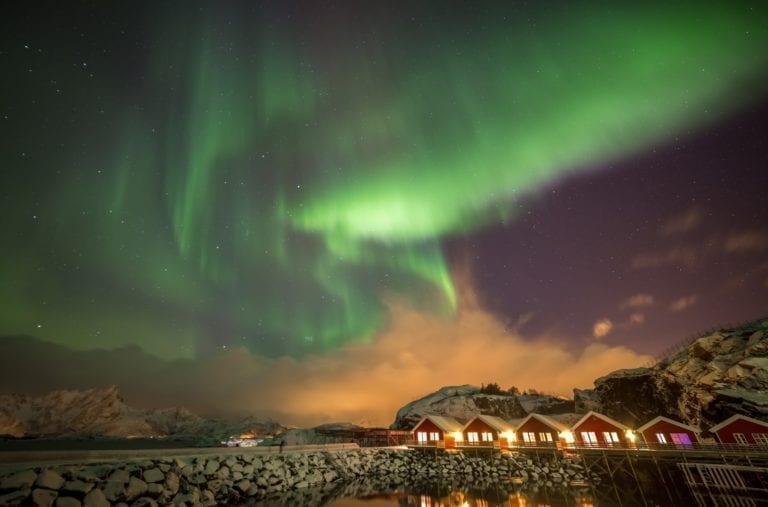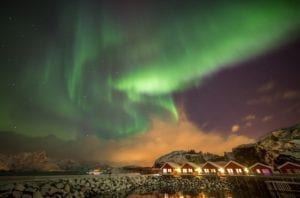 Northern Lights
This must-see phenomenon is on many a bucket list, and with good reason. It is magical. The experience of seeing the northern lights unbelievable colors dance across the night sky, is one like no other. Few places on earth offer the chance of seeing this natural attraction, but Norway is one of them. Between the end of September through March, the sun sets in the early afternoon in Northern Norway. With stunning mountains, fjords, and islands, it makes for one of the most beautiful backdrops when viewing the northern lights. In addition to stunning nature, Northern Norway also has fishing villages, cities, and museums. So after searching for the northern lights you can explore the cultural offerings that can be found in the region. Of course, Norwegians love their winter sports and there are plenty of outdoor activities you can participate in too, including: hiking, skiing, fishing, and dog sledding.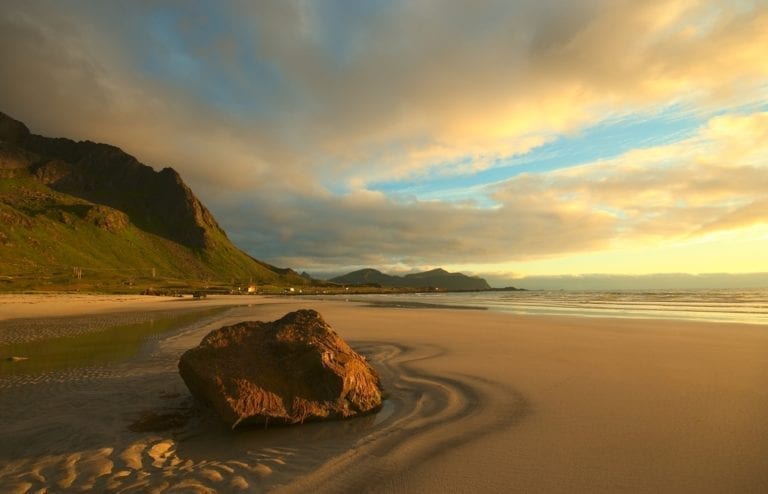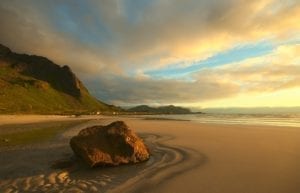 Midnight Sun
On the other end of the spectrum is the midnight sun. The midnight sun is a phenomenon whereby the sun doesn't set for a period of time during the summer months in areas north of the Arctic Circle, including Northern Norway. It's a special time of year with endless hours to explore the outdoors under the soft midnight light. As you move south in Norway, you won't technically have the midnight sun, as the sun does set for a few short hours, but you will still be rewarded with what feels like endless hours of light with which to explore the glorious landscapes of Norway. This is one of our favorite natural attractions as it feels like life slows down and you've got time to go on that extra hike or sit with loved ones under the pink and golden sky and chat for hours.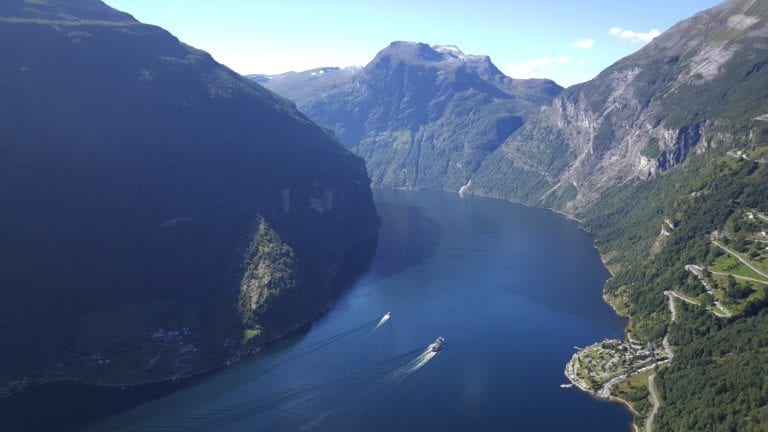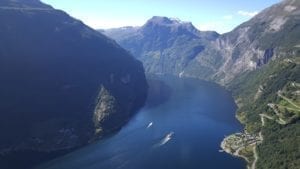 Fjords
Norway and fjords are synonymous so it's no wonder that they're included on our list of must-see natural attractions in Norway. Western Norway has some of the longest, deepest, and most beautiful fjords in the world. Two of these spectacular beauties are on UNESCO's World Heritage List: Nærøyfjord, and Geirangerfjord. The Nærøyfjord is an arm of the Sognefjord and the narrowest fjord in the world, at one point measuring only 250m wide with mountains towering above its blue waters. Further north, not far from Norway Excursions home base of Ålesund, is the Geirangerfjord. The Geirangerfjord is known for its magnificent waterfalls, sapphire-blue water, and pristine beauty. The mountain sides are also dotted with many mountain farms overlooking the fjords that you're able to hike to and visit. Fortunately, UNESCO has also listed and protected the unspoiled areas surrounding these two natural phenomena. These must-see natural attractions are best viewed by ferry or boat.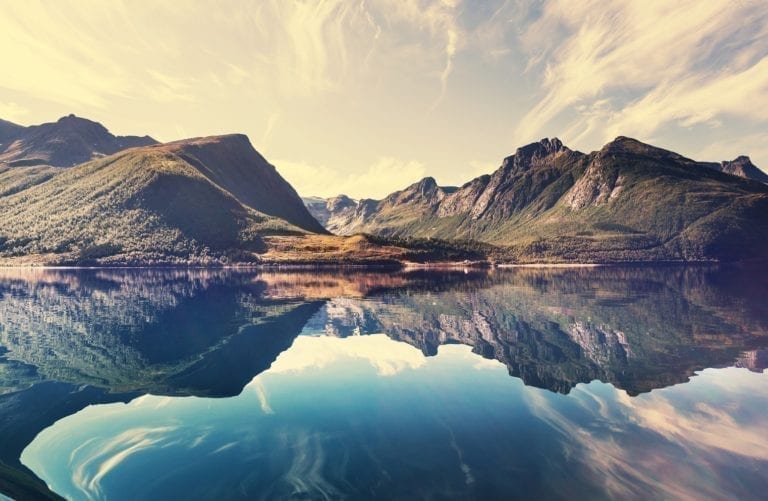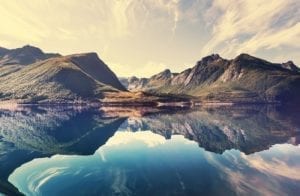 Mountains
Norwegians have gone to the mountains for centuries as a remedy for all that ails them. In fact, many doctors will prescribe "frisk luft" or fresh air to their patients. From all over Norway, Norwegians migrate to the mountains, whenever given the chance, to breathe in the fresh air and take in the natural beauty of their home country. Much of Norway is, in fact, made up of mountains. While many countries have mountain ranges, it is the way that Norway's erupt dramatically from sea-level that gives them their place on our must-see list of natural attractions.  And truth be told, they're hard to miss!  We recommend hiking one of the thousands of easily accessible trails (of varying degrees of difficulty) and spending the night in one of many staffed lodges, self-service cabins, or no-service cabins, and enjoying the hytte experience in one of these tourist huts. The Norwegian right to roam ensures that everyone in the country has free access to the countryside. Be sure to pack layers of clothing as Norway's weather is ever-changing.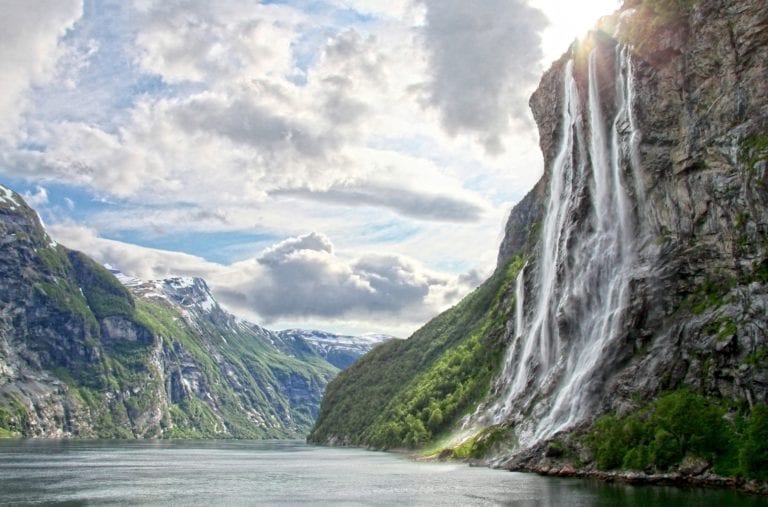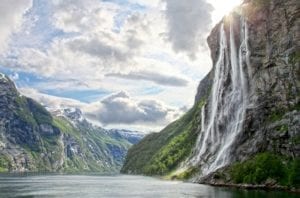 Waterfalls
The waterfalls in Norway can be absolutely spectacular. In fact, 10 of the world's 30 tallest waterfalls are found here. A central part of the Norwegian landscape, these powerhouses of nature are best experienced between May and June when the snow melt causes them to flow in their full splendor. The tallest free-falling single-drop waterfall in Norway is Vettisfossen, with a single drop of 275m. The tallest waterfalls in Norway drop over 800m, with Vinnufallet recorded as the tallest according to the World Waterfall Database. You don't have to travel far, when in Norway, to see the waterfalls as they seem to be around every turn. The famous Seven Sisters waterfalls are a sight to behold when traveling through Geirangerfjord, but even a simple drive through the magnificent Romsdalen valley (near Åndalsnes), when timed right, provides jaw dropping waterfall after waterfall.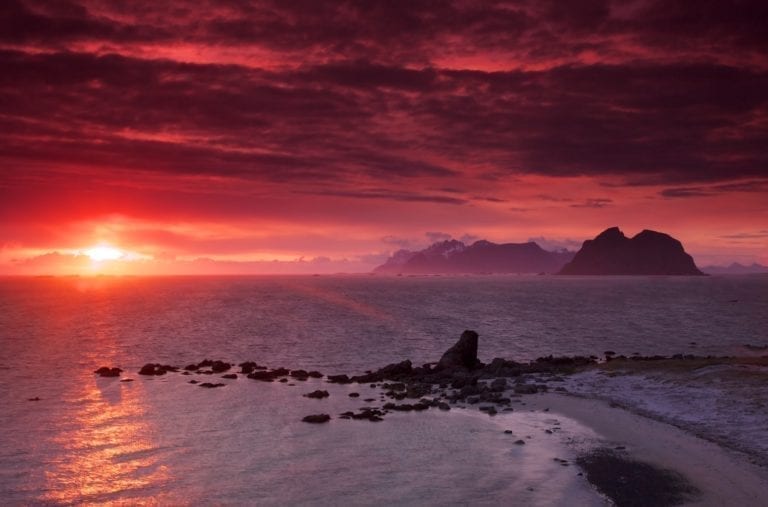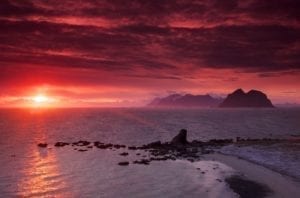 Norway is a country that juxtaposes the powerful and the serene magnificently against one another. With the drama of the mountains and the waterfalls and the tranquility of the fjords, northern lights, and midnight sun. It truly is a natural playground like no other and is bound to make nature lovers out of all who visit its shores.
Norway excursions offers guided tours that visit some of these natural attractions:
https://www.norwayexcursions.com/tour/alesund-from-fjords-to-trolls/
https://www.norwayexcursions.com/tour/andalsnes-the-troll-road-and-troll-wall/
https://www.norwayexcursions.com/tour/geiranger-mount-dalsnibba-and-eagle-road/
https://www.norwayexcursions.com/tour/geiranger-the-traditional-herdal-goat-farm/
https://www.norwayexcursions.com/tour/hellesylt-the-ultimate-panorama-tour-to-geiranger/
https://www.norwayexcursions.com/tour/olden-the-amazing-briksdal-glacier/
For a list of all tours operated by Norway Excursions click here: https://www.norwayexcursions.com/tours-in-norway/
Read our previous blogs about Geiranger here and here, our blog about Åndalsnes here, our blog about Lofoten here, and our blog about the Briksdal Glacier here.