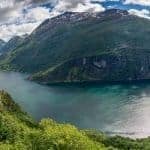 A 3½ hour journey to the past! Explore the charming, traditional summer farm at Herdal. Meet the goats and enjoy the spectacular Eagle Road and Eidsvatnet lake along the way.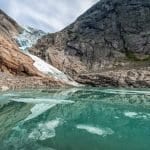 Drive along the turquoise lake Oldevatnet and hike to the Briksdal Glacier, a branch of the famous Jostedal Glacier, while being surrounded by nature at its best during this 4-hour excursion.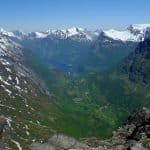 Explore the spectacular landscape on this 8-hour roundtrip to Geiranger and UNESCO's Geirangerfjord, and enjoy the amazing view from Mount Dalsnibba.